Because it's always about cost, and believe it or not, housings often cost more than electronics alone (if you don't take software into account). All drivers look the same and have the same pinout. Differences are inside. Mostly the type of processors used. They have additional modules (PCBs, power supply, passive components, peripherals). We have not been able to keep the same derivation for 240V AC motors. AC 240V has higher voltages and we had to take care of insulation. Nevertheless, the housings themselves will always be the same, so one day we will order a mold for an injection molding machine and especially for you and for the "cause" we will lower the production costs. *** If you want your driver to look different than one or another using such 3D printed - for a fee, we can design and print everything for you.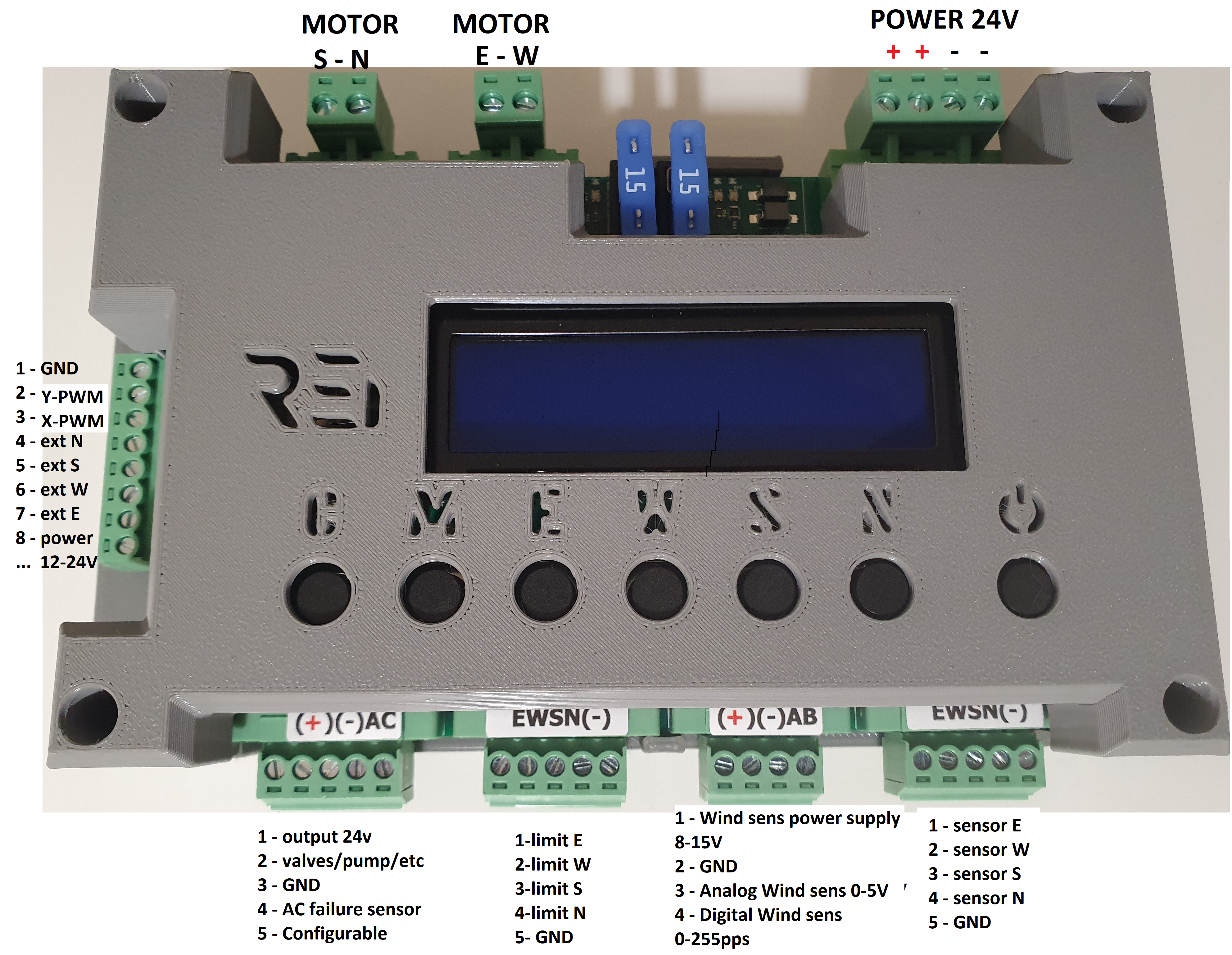 The upper side of the controller has a fuse and terminals for sensors, wind and light. The light sensor is made of small photovoltaic cells and not diodes / photoresistors. Photoresistors are sensitive to different wavelengths of light than a photovoltaic panel, therefore, although the diode is cheaper, photovoltaic cells provide better results. Connection according to the colors.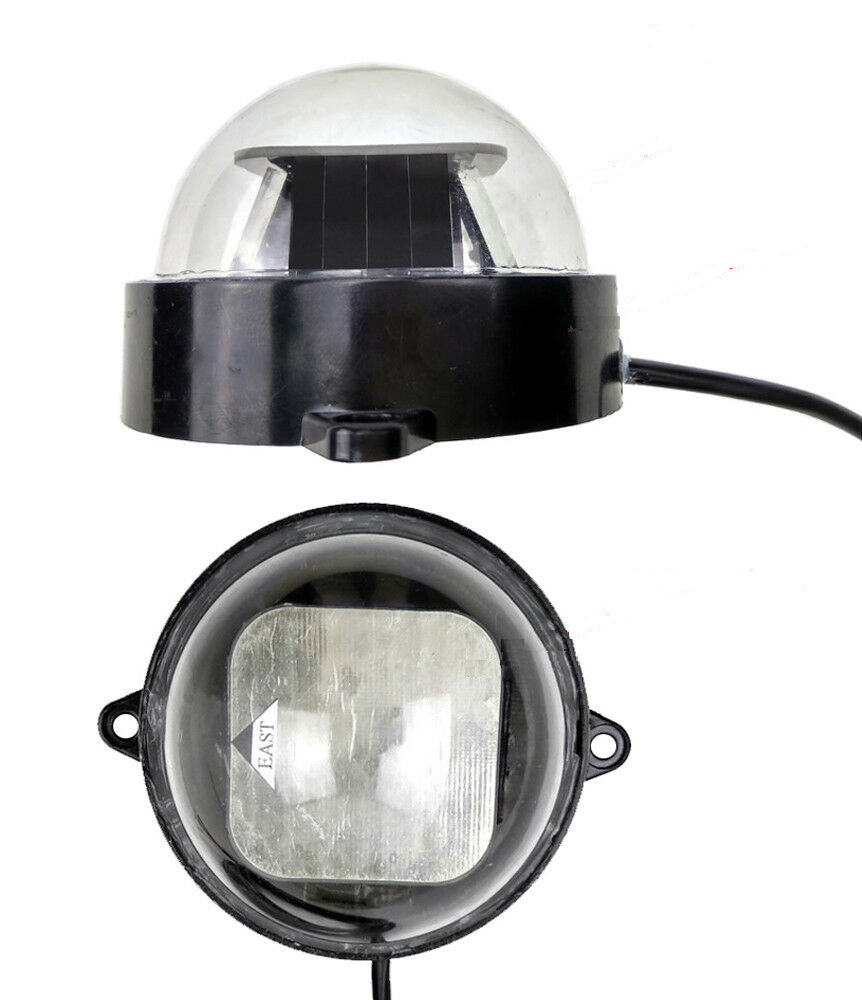 The wind force sensor is a simple DC element that generates a voltage appropriate to the wind force, thanks to which the controller will perform the adjustment procedure in the event of appropriate signal. Green connection is "- minus", red is "Signal" *** Other linear anemometers can be used. Configuration allows you to change the procedure activation threshold.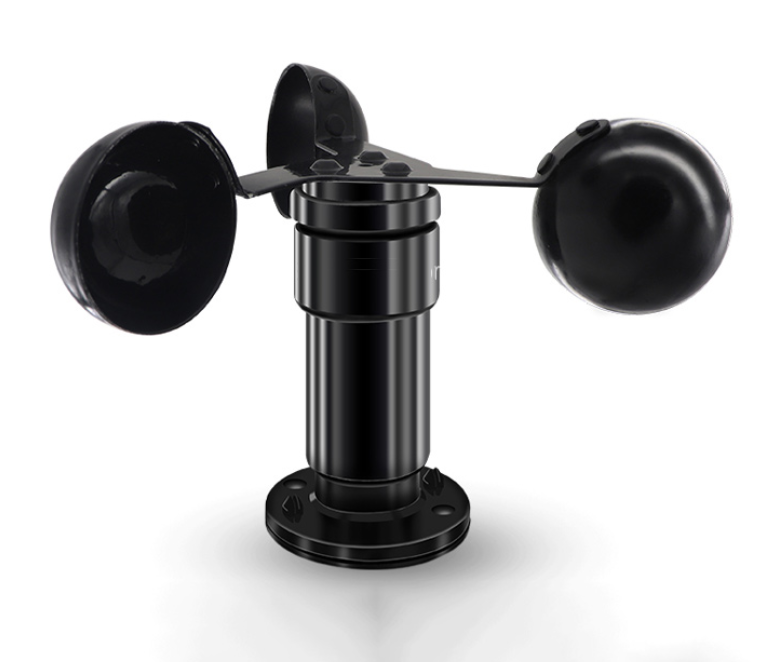 The lower side of the controller has terminals for power supply, outputs for DC motors, and outputs for movement limiters (limit). We connect a DC power supply not smaller than 15A to the power supply. We connect motors not larger than 140W to the motor outputs. As limiters, we use the cheapest two-wire "NO" magnetic reed switches (eg from the alarm system). So that one wire from all reed switches is connected to "COM", while the other wire of individual reed switches is connected to individual outputs N, S, W, E .

REI Solar Tracker Controller have implemented logical limit switches noise-resistant and lets You manage construction in safe way. In that way You can really stop supply power to motors. You can also control any type of motors by external drives. Even more. You can control DC and BLDC/stepper or AC motor at the same time. Imagine some construction where in one function You are using linear actuator and to other direction You need AC 3 phase motor. Rei Controller lets You do that. See example schema bellow.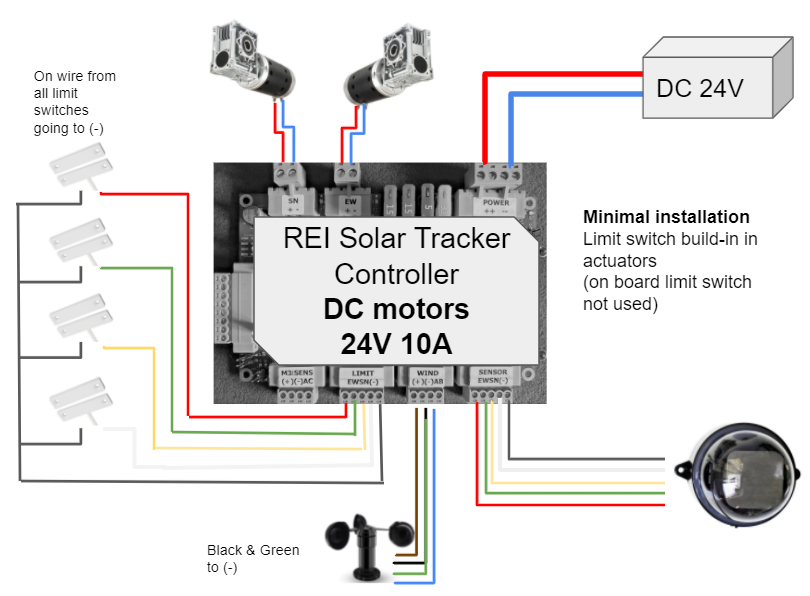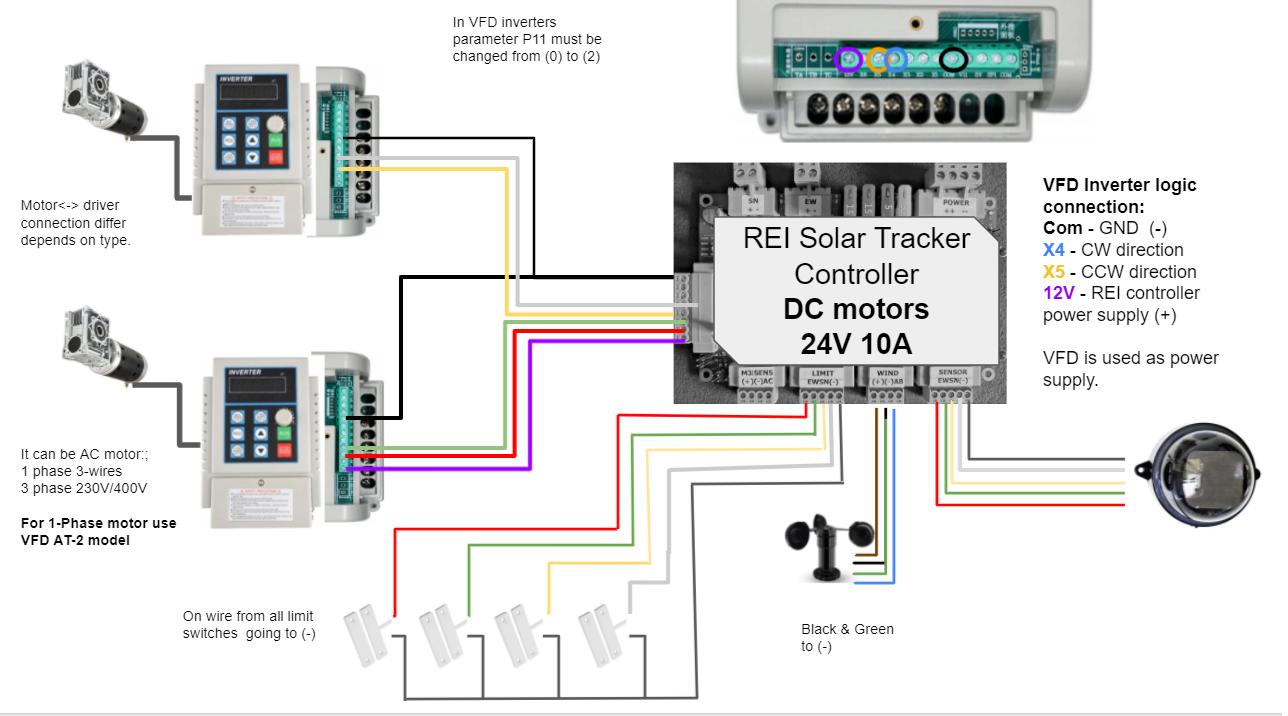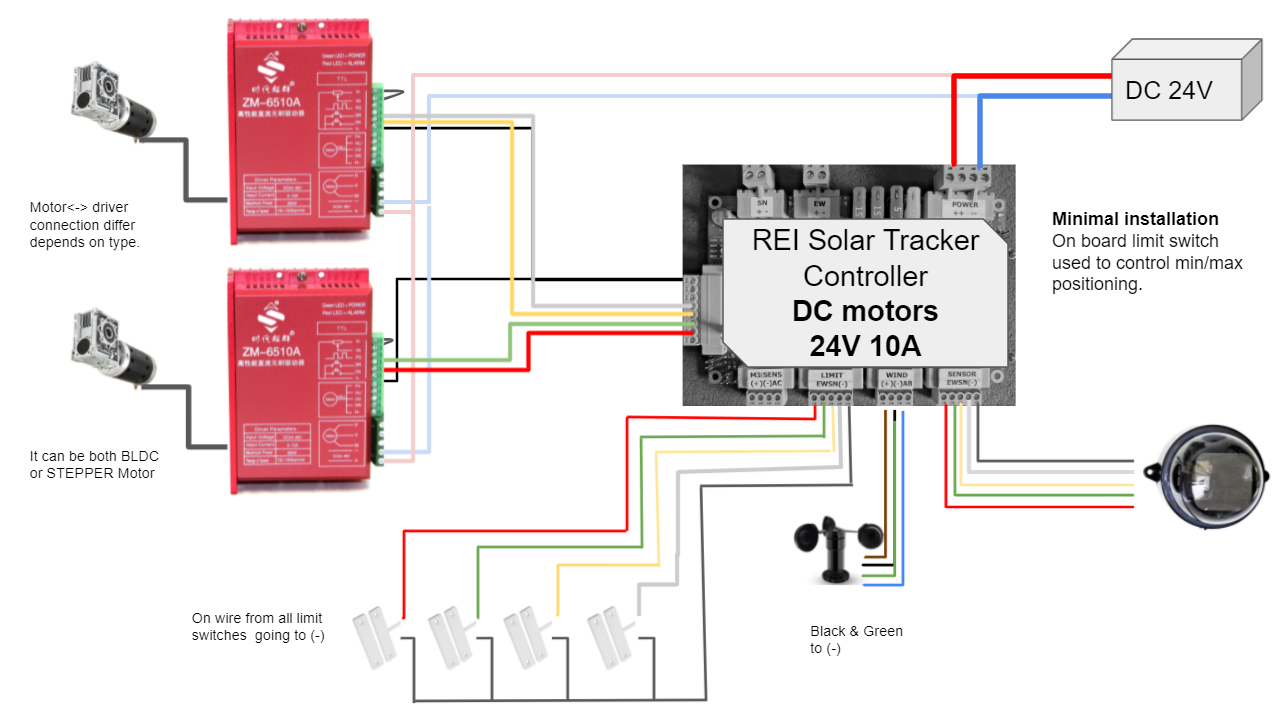 The optical driver is configurable with six buttons. To control the tracker manually press the "M" button for 1s To enter the configuration menu, press the "M" button for 5 seconds. To return to the automatic operation of the system (save the settings) press the "C" button.